Ventnor and Margate beach badges are now available for purchase at Ventnor City Hall.
The price for a seasonal tag is $7. The price for seniors (65 and over) is $3.50.
A limited quantity of holiday tags are available for $12. Holiday tags come in a gift box and can be used throughout the 2020 season.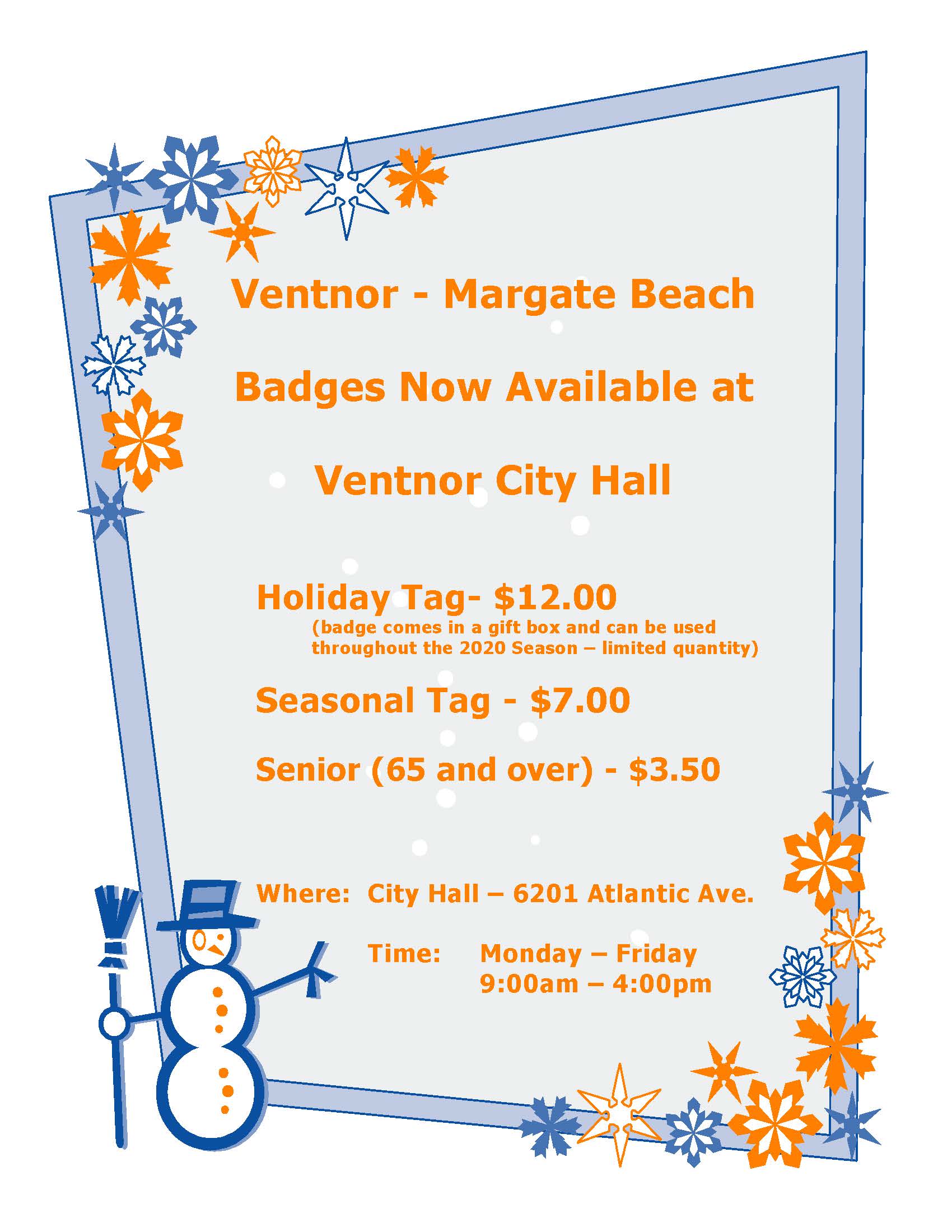 More:
Community News