Commissioner Landgraf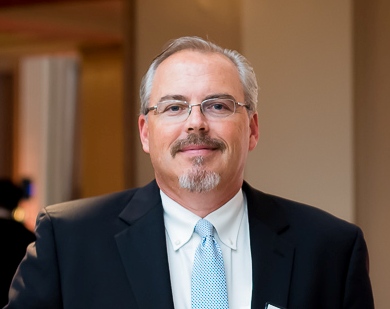 First I would like to thank the residents of the City of Ventnor City for the confidence they have shown in supporting Beth, Tim and me. Without that support we, as a community, would not have been able to accomplish so many things in a very short amount of time. What we all have imagined is starting to show it colors. A vibrant business community, improvements to our infrastructure, fiscal oversite that is holding each department accountable, recreational and entertainment opportunities for all ages and an overall positive, we can do this attitude, that I believe has spread throughout our City.
As the Commissioner of Public Works, Construction and Code Enforcement, I am in charge of our Public Works that includes the Streets, Buildings/Facilities, Sewer and Water Departments and maintenance of our parks and playgrounds. Our Public Works is led by Superintendent Edward Stinson, P.E., who is also our City Engineer. Along with Mr. Stinson in Public Works is Director of Sewer and Water Ernest Gratz. Both of these gentlemen are extremely qualified at their positions and play an integral role in maintaining our infrastructure. The City's infrastructure plays a vital role in keeping our community operating efficiently, safely and economically. Our infrastructure is our life's blood. Without the sanitary sewer and water lines, we cannot live our daily lives. Without our streets, sidewalks and boardwalk, we cannot get to work, provide for our families and enjoy our beautiful city by the sea environment. Our infrastructure is our largest investment and biggest cost to maintain. Many of our systems are 50 to 75 and even 100 years old. Constant upkeep and proactive maintenance are needed so these systems can provide vital services to our residents. In the coming months you will see significant sewer, water and stormwater projects begin in earnest to replace areas of our aging utilities and roads.
Within the Construction and Code Enforcement Offices, led by James Agnesino, we review and issue building permits for construction throughout the City. These offices have seen an incredible uptick in the number of renovations and new home construction over the last three years. That shows the confidence and interest our residents, both new and existing, have for this community. We have installed a new computer program and system that assists not only the construction office with issuing permits, but tracking them thru the construction process and links the development to our tax offices. Under our code office, we have focused on property maintenance and code violations. This is never an easy task. Our code enforcement officers have the unenviable job of issuing hundreds of violations letters a month. Upon entering office, I directed our staff to refocus their efforts on property maintenance and aesthetics. Everyone must participate in making Ventnor City more beautiful and viable and by asking each property owner to pitch in we can accomplish that goal. As with our infrastructure, this is an ongoing task. I believe we have made progress toward cleaning our city, we have a long way to go. I ask for everyone's help in making Ventnor City more beautiful than ever and feel that as a community we can accomplish that goal.
Lastly, our Planning and Zoning Board is also under my department. As you may be aware, that is not only my passion, but land use and planning and zoning is my career. I have been in the Land Use field since 1987 and have my degree in Urban/Regional Planning. For many years' development was dormant in Ventnor City and was always a second or even a third thought for those looking to develop on Absecon Island. With assistance from Mayor Holtzman and Commissioner Kriebel, we amended our Master Plan and zoning ordinances to encourage development and entice residents, both new and existing to improve their properties. Adding the availability of three consumption liquor licenses has already created development interest in our City. In the fall of 2019, you will see two new projects open their doors to the public, and both of these projects are the direct result of adding the liquor licenses to Ventnor City. The Ventnor Square Theatre and Santucci's restaurant are two examples of how a community can attract new development by providing economic development opportunities through the planning process.
I want to thank you for living, visiting and enjoying the great community of Ventnor City. We look forward to a bright future for our City and hope that you can imagine, along with us, an even better place to live, work and play.
Lance B. Landgraf, Jr.
Commissioner of Public Works and Construction